Mickey Fortanasce & Natalia Rueda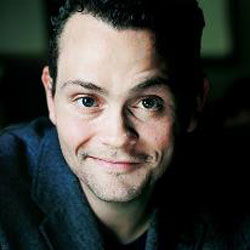 Mickey began swing dancing in Los Angeles in '99. A year later he was teaching local swing classes at NYU. Mickey has been teaching and competing internationally since 2005. During this time, his innovation and showmanship, coupled with his love of dance history and theory, has led him to become internationally recognised as a teacher and a competitor in Balboa, Lindy Hop as well as Slow Bal. His winnings include repeat victories at the most prestigious events, and he has taught extensively in the US, Canada, Europe, Korea, and Australia.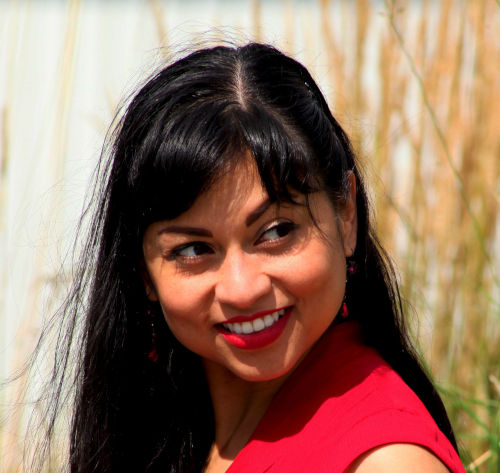 Natalia began teaching Lindy Hop in 2005 at the Ottawa Swing Dance Society. Shortly after, she co-founded Ottawa's first dedicated Swing school, Swing Dynamite, where she taught and mentored students and teachers for 8 years. A Swing instructor of 17 years, Natalia has taught throughout North America, Central America, and Eastern Europe. She speaks English, Spanish, and French, and is currently learning Dutch. Natalia specializes in teaching Lindy Hop, Balboa and solo Jazz. She also has expertise in a range of dance styles, including Blues, Collegiate Shag and West Coast Swing.
Deirdre Schoemaker & Joost van Son
At Slowfeet Studio, we have a passion for dancing to slow swing jazz music. Our focus is on Slow Bal, one of the most beautiful of the vintage Swing dances. This partner dance has a lovely relaxed flow. It's graceful and playful at the same time.

Deirdre co-founded Slowfeet Studio in January 2019 with a dream to spread the love for Slow Bal in Rotterdam and ultimately in The Netherlands. Slowfeet Studio is the only Swing dance studio in Europe that teaches Slow Bal on a weekly basis.
When Deirdre discovered Lindy Hop, many years ago in Berlin, she became a true addict. Soon, Lindy Hop wasn't enough, so Balboa joined the Swing Book. Afterwards, she found that teaching Lindy Hop helped her to learn more quickly and get a better understanding of the dance.
In 2015, she discovered Slow Bal, watching a video with Mickey Fortanasce and Kelly Arsenault. Following an online course with Mickey and Kelly helped her get the basics, but there was hardly anyone to practise with… so what was next? She started teaching short basics courses and together with some enthusiasts she formed a practise group.
The big change came in 2018 when gradually, Slow Bal was getting more popular. All over Europe she met international teachers and learned a lot during workshop weekends and private lessons. In 2019 Deirdre was ready to open her own Swing dance school in Rotterdam, The Netherlands, that focuses solely on Slow Bal and slow Swing dancing.
Nowadays she has various training partners for Slow Bal and Slow Swing. She teachers not only in Rotterdam anymore, but can be found all over The Netherlands and abroad.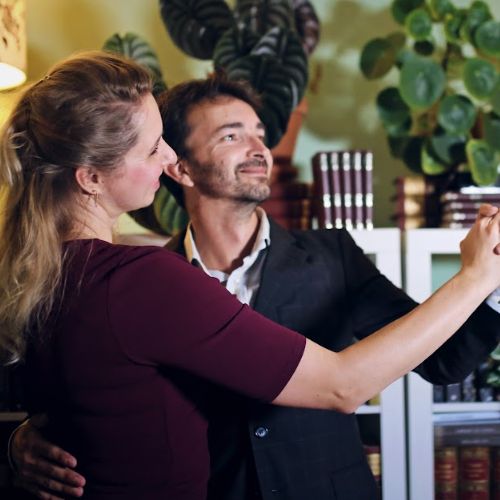 When Joost started dancing as a kid, it was all about gymnastics, competitions and performance. Acrobatic rock'n roll was his sport and he worked hard to perform and win. When he grew older his fascination for the dance went a little bit further back in time. After dancing Boogie Woogie for a few years he discovered Lindy Hop and that's where the swing virus started.
Joost fell in love with all the technical aspects of the dance, the creativity, the expression and connection. He tried to attend international workshops as much as possible to learn from the best. At parties he was often the last man standing. After Lindy Hop, Balboa was quickly added to his Swing repertoire.Later, during Castle Camp, he was inspired to dance to slow jazz music. And Slow Bal was perfect for that!
When Joost is teaching, he hopes to inspire everyone to find their own voice in the dance. He is happy to share all the knowledge he has, to teach every step he knows and to give everything he's got. But in the end he is truly happy when he sees students who are having fun and are dancing to their own style and liking.